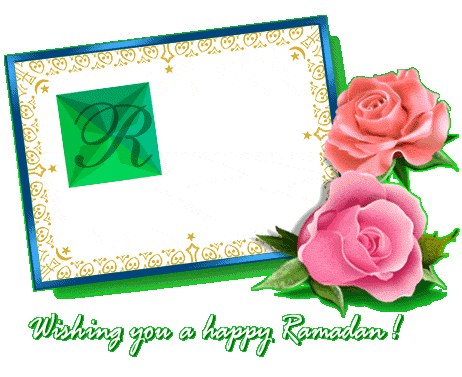 http://www.blogger.com/img/blank.gif
RAMADAN MUBARAK everyone. May you have a blessed Ramadan and may Allah forgive all your sins by accepting your prayers and fasting Ameen.
I have created a new forum for Muslim women and any woman interested in Islam for that matter. I just got it up and running today alhuumdullah just in time for the month of Ramadan. InshAllah many of you will join it!
Please come join us at Cafe Muslimah.
Also, along with some other bloggers I am participating in a Ramadan Event called " Joy From Fasting to Feasting". This is an event where we all come together and tell our special Ramadan stories, recipes and much more. Below you will find a list of the ladies and the countries they hail from that are working with me on this. I hope that you all get a chance to stop by their blogs and read their traditions. As for mine you will be hearing many during the month. Don't forget to check my Ramadan/Eid section that I have up all year for your holiday recipes.
Dubai
Egypt
India
Malaysia
New Zealand
Saudi Arabia
United States
United States
United States
United States
United States